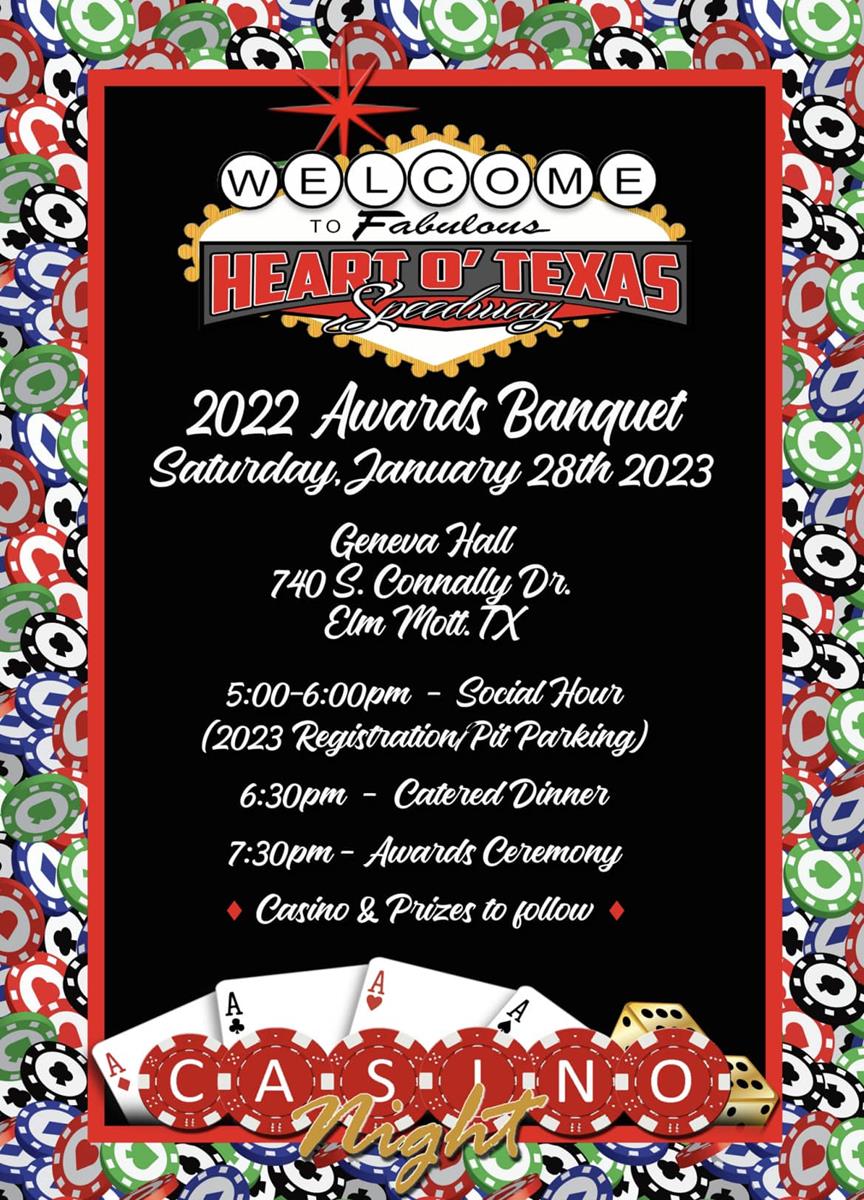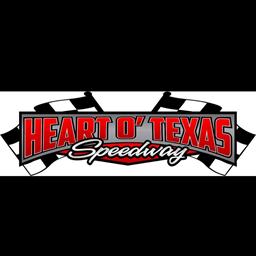 1/20/2023
Heart O' Texas Speedway
---
2022 Awards Banquet Set for Saturday January 28, 2023
The speedway will once again host the annual awards banquet for the 2022 season on Saturday January 28, 2023 at Geneva Hall in Elm Mott, Tx. Mark you calendar to come out and enjoy some great food, fellowship and congratulate all these great men and women for their accomplishments over the 2022 season. The event will be capped off with Casino night with all in attendance able to participate. Casino night will end with a number of great prizes given away based on the amount of chips/tickets each member gets. This was a great ending to our event last year and we are bringing it back again this year. If any one wants to contribute any items to the casino night give aways please get with Selby Holder or Mike McCarthy.
Please see flyer for all times and information.
Admission will be $30 for adults, $15 for children 6-12 and Children 5 and under will be free. This includes, dinner, awards ceremony and casino night.
The speedway will also be registering drivers, and selling pit parking spaces.
Registration is once again $35 per driver
Pit Parking will be $75 per parking space.
---
Article Credit: Selby Holder - Promoter
Submitted By: Selby Holder
Back to News